Author Archive: Rotary Club Cebu East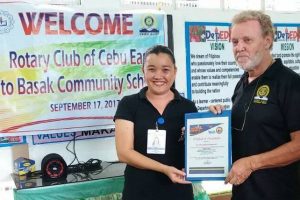 The Rotary Club of Cebu East has been delivering boxes of books to elementary schools in and near Cebu City. This past Sunday, RCCE Club Secretary Mr. Joop van Kessel delivered 28 boxes of books (generously donated by the Rotary Club of Campbelltown, Australia) to Basak Elementary School, an institution with 3,188 students. […]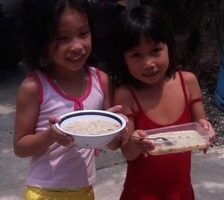 On Sunday September 17, the Rotary Club of Cebu East sponsored a feeding mission in the Guadalajara section of Guadalupe, Cebu City. We partnered with the Rise Above Foundation, who have had a site in the area for several years. Over 300 people from the neighboring squatters' area were fed […]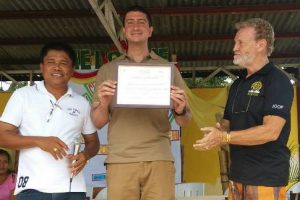 On Sunday September 10, the Rotary Club of Cebu East visited Saay Elementary School in a remote mountainous region of Carcar to donate money for much-needed repairs. The money will be used for installing new electricity systems, windows, roofs, and other essentials. RCCE President Tom McKinley, Club Secretary […]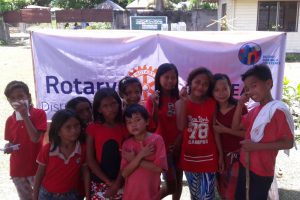 The Rotary Club of Cebu East conducted a dental mission at the CARE Center in Cordova on Sunday August 27. We were aided by the excellent dentists from Southwestern University, who generously gave their time and knowledge to provide dental care to over 100 very poor children. CARE, the Cordova Alternative Resource for Education, once […]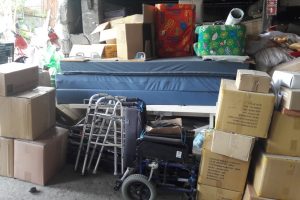 The Rotary Club of Cebu East handled the receiving of a shipment of medical and educational supplies from RC Campbelltown, Australia on July 26, 2017. The shipment contained over one million US dollars' worth of equipment, including hospital beds and mattresses, endoscope towers, IV stands, wheelchairs, boxes of syringes, sewing machines, and boxes of books. […]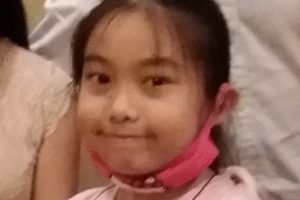 Most 12-year-olds don't have to undergo kidney dialysis every day of their lives. Most 12-year-olds don't wake up with the thought that they will die soon if they don't get a kidney transplant. Unfortunately, this is the case for Nikka Codesar-Lucido, from Cebu City. Nikka is very much like other girls her age – […]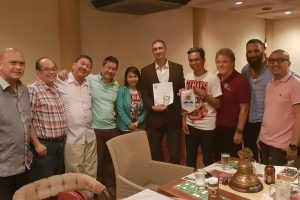 The Rotary Club of Cebu East partnered with the Strays Motorcycle Club in providing funding for a medical project in the south of Cebu Island on Easter Sunday, 2016. The project was a huge success!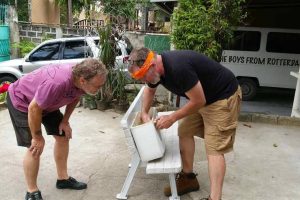 Led by two of its most handy members, Joop and Derick, RC Cebu East made much-needed repairs on an orphanage for girls in the Guadalupe district of Cebu City. Repairs included walls, floors, and especially plumbing. Here's a few pictures of Joop van Kessel (left) and Derick Bulkley during the mission: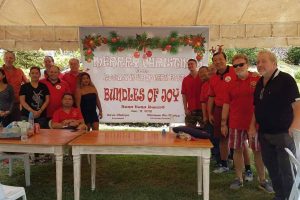 The Rotary Club of Cebu East provided Christmastime sustenance to hungry families in Catmon, on Cebu Island. Over 250 families were fed for the Christmas holiday, with such provisions as fish, corned beef, peanuts, rice, and coffee. There were even some fun snacks for the children!
Cebu East continued its project with the CARE school in Cordova, with bags of food given to each of the children.