On Sunday December 10, the Rotary Club of Cebu East did its annual "Bundles of Joy" mission in the Canaas section of Guadalupe district, Cebu City. Over 200 families received large bags full of food, containing fish, noodles, rice, and juice.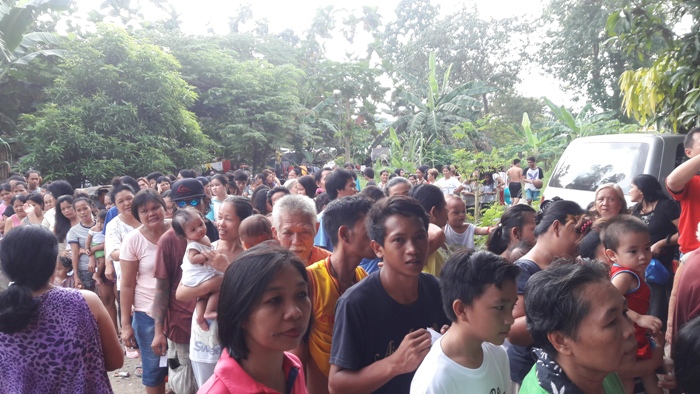 We were greatly assisted in the planning and organizing by the Rise Above Foundation, run by Abi Biard and Marie Tangalin.
The mission took place in Canaas, a very poor section of the Guadalupe district of the city. Nearly all members of RC Cebu East were in attendance, including all Club officers: President Tom McKinley, Secretary Joop van Kessel, Treasurer Antonio Chua, TRF Chairman Carmino Ferandos, and Membership Chairman Richard Sharpe (whose firm, Spectrum, donated a further 200 bags of refreshments).
We thank the Rise Above Foundation for their great help. Please find some further pictures below: