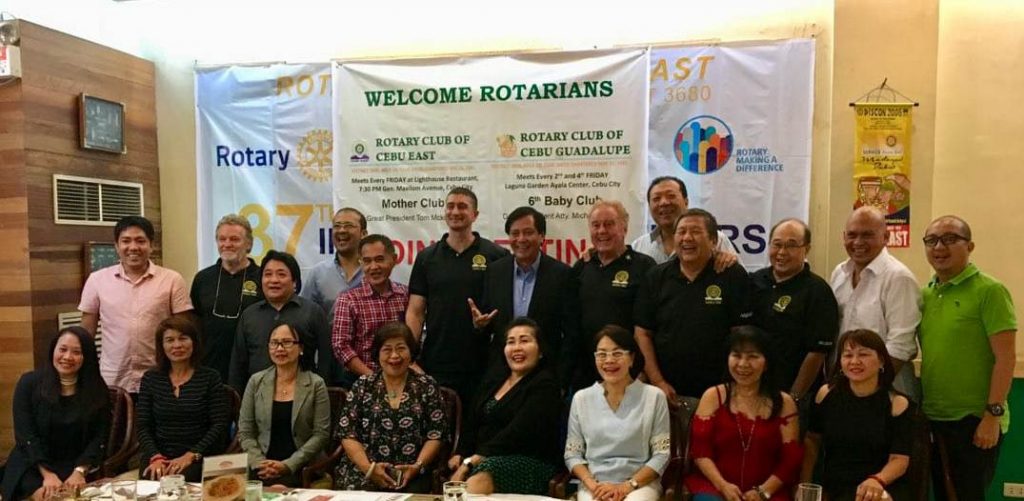 On Friday February 9, the Rotary Club of Cebu East had a joint meeting with the Rotary Club of Guadalupe, at our headquarters, the Lighthouse Restaurant in Cebu City. Sitting in our private room, the two clubs discussed ways to cooperate to further serve others.
The meeting was kindly arranged by Dr. Tess Lang of RC Guadalupe, who contacted Cebu East Pres. Tom McKinley. At the meeting were most of the members from both clubs. RC Guadalupe was led by its president, former Cebu City mayor Michael Rama.
RC Cebu East is the "mother" club of RC Guadalupe, and hence there was much to talk about. Each club discussed its projects over the past year, which was an extensive list! However, always with an eye to the future, we talked about ways to work together in future.
One of these ways will be the Renal Hospital that RC Guadulupe is planning to found and build. This was an exciting topic that Mr. Rama discussed passionately.
Here are some more pictures from the meeting: